FINAL FAREWELL TO MAESTRO
SEBOUH ABCARIAN
Read the article by Baydzig Kalaydjian here
Artistic Director and Conductor of Kohar Symphony Orchestra and Choir, Sebouh Abcarian passed away at his home in Nicosia on Monday 4 August, 2014 and his funeral was held at Sourp Asdvadzadzin Church on Saturday 9 August at 2:30 pm.
Maestro Sebouh Abcarian was born in Cyprus. He was a composer, conductor, painter and educator. He founded the Armenian Radio Program at the Cyprus Broadcasting Corporation, where he served for 46 years.
He graduated from the Melkonian Educational Institute where he also taught music and conducted the school choir, following the steps of his music teacher and mentor Vahan Bedelian.
After graduating from the Melkonian he continued his studies in Paris.
As an opera singer, he performed in Nicosia, Athens, Beirut, Aleppo, Cairo and Paris.
He was the composer of many songs, choral works, chamber music, oratories, cantatas, symphonic suites and musical caricatures.
Many of these compositions have been performed in Tokyo, Paris, Cyprus, Beirut and the USA.
His work and performances with KOHAR Symphony Orchestra and Choir are characterized by many as the most significant contribution towards the promotion of Armenian culture during the last decade.
https://www.facebook.com/media/set/?set=a.746497632059880.1073742009.185812434795072&type=1
Let us remember him with his great performances on 2011 May 28 Armenian celebrations with Kohar Symphony Orchestra and Choir: click here
Click here for images from the Funeral
Click here for video 1 & video 2
Oil painting by 1955 graduate Varoujan Hairabedian of the Melkonian School panorama dedicated to Sebouh Abcarian
ISIS COMMANDER SAYS TURKEY INSTRUMENTAL IN "SUCCESS"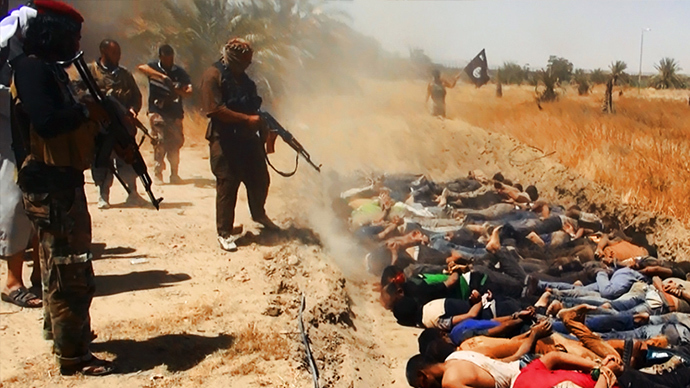 REYHANLI, Turkey - A senior commander of the Islamic State (formerly the Islamic State of Iraq and Sham) has told the Washington Post that Turkey's support was instrumental in the success of his organization, which now controls great swathes of Syria and Iraq.
In an interview with the Washington Post on Aug. 12, the 27-year-old commander identifying himself as Abu Yusef explained that the Islamic State received most of its supplies from Turkey and had many of its fighters from Syria treated at Turkish hospitals.
click here for the rest of the article
Anthony Faiola and Souad Mekhennet, give an exhaustive account of Turkey's relationship with the Islamic State. It can be read on the Washington Post's website.
AYF'S 26th CAMP IN TROODOS
Gibrahayer e-magazine - Nicosia - 23 July, 2014 - The 26th AYF Camp took place in Troodos from 11-17th of August. An educational and fun program provided a memorable summer of 2014 with the participation of 42 youth from all towns. On Tuesday the campers took the route to the Caledonia Falls. The walk was joined by AYF Nor Serount campers from France. The traditional final day lunch and closing ceremony took place on Sunday 17 August that was attended by parents.
107 images from AYF Camp: Click here
107 images from AYF Camp: Click here
107 images from AYF Camp: Click here
107 images from AYF Camp: Click here
107 images from AYF Camp: Click here
NOR SEROUNT FRANCE AND
AYF CYPRUS WALK TOGETHER
www.facebook.com/media/set/?set=a.748073788568931.1073742012.185812434795072&type=1
NOR SEROUNT VISIT HOMENETMEN AYMA
https://www.facebook.com/media/set/?set=a.746562562053387.1073742010.185812434795072&type=1
KHAGHOGHORHNEK IN SOURP ASDVADZADZIN IN NICOSIA
for more images click here
ARMENIAN MAN FIRES ON TURKISH EMBASSY IN MOSCOW
Police have detained a man who opened fire on the Turkish Embassy in central Moscow on Monday morning, ITAR-Tass reported.
The man, who fired two shots from a double-barreled hunting rifle at an embassy sign depicting the Turkish flag, was immediately detained by police officers guarding the embassy. No one was harmed in the incident, according to ITAR-Tass.
Moskovsky Komsomolets identified the shooter as a 43-year-old Armenian businessman. The police had not commented on the identity of the shooter by the time of publication.
While the shooter's motives remain unclear, the strained relations between Turkey and Armenia over the recent exacerbation of tensions in Nagorno-Karabakh — a region that lies within Azerbaijan's internationally recognized borders but is populated by a large majority of Armenians — circulated Monday in the Russian press as a potential motive for the act. Armenia lent support to ethnic Armenians in Nagorno-Karabakh when they fought a war of rebellion against Azerbaijan's rule from the late '80s to early '90s.
Rallies have also previously been held at and near Turkish embassies and consulates in Russia by representatives of the country's extensive Armenian Diaspora calling for Turkey to recognize as genocide the massacre of Armenians by Ottoman authorities in 1915 in what is modern-day Turkey.
ITAR-Tass reported that police have opened a hooliganism case against the man, who currently remains in police custody. If charged and convicted, he faces up to five years in prison under Russian law.
CYPRIOT TENNIS PLAYERS WIN THREE TITLES AT JORDAN U18 INTERNATIONAL TOURNAMENT
Tennis Zone - After almost being out of the tournament in the earlier rounds, qualifier Edmond Aynedjian (12 out of 13 wins), unseeded Lefteris Neos (10 out of 10 wins) and Cypriot duo Maria Stylianou and Maria Siopacha, swept the Amman Tournament, bringing back six trophies in singles and doubles.
BORUSSIA DORTMUND DEFEAT BAYERN MUNICH 2-0 IN GERMAN SUPER CUP
Visit Gibrahayer Facebook for daily news updates from Hayastan, Artsakh and the Diaspora
CRUCIAL WINS AGAINST TURKISH PLAYERS SET THE STAGE FOR JORDAN VICTORIES
Tennis Zone press release - Two wins against two Turkish players proved to be the most crucial for qualifier Edmond Aynedjian and unseeded Lefteris Neos, who continued their winning ways all the way to the finals.
Aynedjian was 0-3 down in the final set against Tuna Kaan while Neos 1-4 down against Tolunay Sumer.
Both Cypriot players rose to the occasion and playing above their capabilities turned both matches round on their head.
At 0-3 down in the final set Edmond Aynedjian won six out of the remaining seven games to defeat Kaan 6-7, 6-4, 6-4.
At 1-4 down in the final set, Lefteris Neos won five games in a row to complete a 6-4, 3-6, 6-4 victory against his Turkish opponent.
After these crucial wins, both players did not drop a single set on the way to Friday's final while in the quarter finals, Edmond defeated the world number 239, number 1 seed of the tournament Ghassan Alansi.
The all-Cypriot final between Neos and Aynedjian was won by Neos in convincing fashion 6-3, 6-2.
The Cypriot finalists teamed up and won the doubles title defeating the Jordanian team of Hamzeh Al-Aswad and Mousa Alkotop 6-4, 7-5 in front of a hostile crowd.
However, the first round match of the doubles, proved to be the most decisive, when the Cypriot team were almost thrown out of the tournament, against the seeded 2 pair of Mohamed Ali Bellalouna of Tunisia and Sherif Makhlouf of Egypt.
Lefteris and Edmond were down 0-6, 1-7 and two match points down when they again turned the match on its head winning the final set decider 16-14 in three hours.
They returned back to Cyprus with four international trophies and a total of 60 valuable points ahead of the autumn tournament season.
JOIN THE SUPPORT TEAM
FOR OUR YOUNG ATHLETES

Dear friends,
Nine years ago we initiated a campaign to assist a young Armenian tennis champion Zaruhi Harutyunyan in her quest for stardom.
Nine years later we have decided to invest in two more young talents, that have shown commitment and exceptional results.
We introduce Lusine Chobanyan and Edmond Aynedjian to you, as already accomplished athletes, champions in their own right both at home and in the international sports arena, making Armenians proud everywhere.
We invite you to visit their Support Page.
You too can become part of the Team enabling Lusine and Edmond to continue doing what they are capable of doing best.
Winning !
Through a lifestyle quite different to many kids their own age, both have shown samples of their capabilities that can only multiply if we can meet them half way.

Support Team of Lusine & Edmond
Click here to see how you can join the global team supporting Armenia's Ladies champion Lusine Chobanyan and under 16 and under 18 Cyprus Champion Edmond Aynedjian by visiting this Page. http://gibrahayer.com/index.php5?&page_id=256&path=256
HOMENETMEN - AYMA RECEIVES
FINISHING TOUCHES ON SPORTS GROUND
DEATH THREATS TO GERMAN-TURKISH FILM
DIRECTOR FOR ARMENIAN GENOCIDE FILM
German-Turkish director Fatih Akin and the bilingual Turkish-Armenian weekly Agos have been receiving death threats from nationalist Turks since Agos interviewed the director about his new film last month. The content of the messages, the outpouring of support for the threateners and the authorities' inaction come as a grim illustration of the current atmosphere in Turkey. The death threats are an omen for the coming year, the 100th anniversary of the Armenian genocide.
Click here for the rest of the article
A FEW WORDS ABOUT OUR GUEST WHO WAS CLICKING AWAY AT AYF CAMP. MEET SCOUT TUFANKJIAN.
THE WOMAN BEHIND THE MOST
LIKED PHOTOGRAPH OF ALL TIMES
Visit her website: www.scouttufankjian.com
The story behind the most Liked Photograph of all times: Click here
coming up in November
Dear friends,
Gibrahayer e-magazine has been circulating on a weekly basis for 15 years since 1999 bringing Armenian and Cyprus related news and community alerts to 20,000 subscribers, daily multiple updates to 6,200 Facebook friends and 800,000 visitors on www.gibrahayer.com .
During this time it has documented more than 18,000 images of community events, happenings and historic moments.
In the absence of a solid financial backing, and only through the contribution of the very few, Gibrahayer e-magazine has stretched its financial resources.
An online platform such as Gibrahayer has real costs in dispatch, alerts and in preserving an online presence.
In order to continue sustaining what we consider ours, we all need to do our proportional little bit.
Especially in these times of crisis, we appeal to you to preserve this media platform by sustaining it by a contribution.

Simon Aynedjian – Editor – Gibrahayer e-magazine

Click here to make a contribution through PayPal
Donations to Gibrahayer e-magazine
► 50 euros - Mihran and Jacqueline Boyadjian in memory of Robert Andonians
► 20 euros - Kevork and Vart Mahdessian in memory of Misak Keshishian
► 20 euros - Kevork and Vart Mahdessian in memory of Sebouh Abcarian
EVA RIVAS PHOTO
SHOOT IN YEREVAN
Gibrahayer Calendar
► Wednesday 3 September 7:00 pm - Film at Cine Studio - University of Nicosia - see poster details below. Hamazkayin Cultural and Educational Society of Cyprus presents a film screening of the Golden Apricot, Yerevan International Film Festival, AWARD WINNER movie 'TEVANIK' (With English subtitles) at Cine Studio–University of Nicosia. Cinema Entrance 5 euros.
Dinner will follow at Homenetmen - AYMA. Reserve your table by calling Hamazkayin Committee on 99124856 the latest by 31 August. Entrance for dinner 10 euros.
► Friday 19 September 6:00 pm - Lecture organised by the Office of the Armenian Representative. "Practical tips for employment in the EU", at the Utudjian Hall of the Armenian Prelature.
► Wednesday 1 October 8:00pm - Literary Evening with Smpad Derounian organised by
Hamazkayin "Oshagan" Cyprus Chapter at Homenetmen - AYMA.
► Wednesday 22 October 8:00pm - Literary Evening organised by Hamazkayin "Oshagan" Cyprus Chapter - at Homenetmen - AYMA.
Sunday 26 October 1:00pm - Autumn Dinner organised by the Armenian Relief Society's Cyprus "Sosse" Chapter at Homenetmen -AYMA.
► Saturday 15 November 7:00 pm – Inka and Anush Arshakyan perform at the Strovolos Municipal Hall. Performing with them will be Hamazkayin "Oshagan" Cyprus Chapter's SIPAN Dance Ensemble. The event is organised by the Office of the Armenian Representative Vartkes Mahdessian.
► Saturday, 22 November 5:00pm – KRAVADZ OR - Office Armenian Representative
► Saturday 22 November 8:00pm - Dinner-Keyf - organised by the ARF Dashnaktsoutiun Cyprus Gomide - at Homenetmen - AYMA.
► Sunday 7 December 12.01 pm - Food Bazaar-Fete organised by the Armenian Relief Society's Cyprus "Sosse" Chapter at Homenetmen - AYMA.
► Friday 12 December 8:00 pm - Comedy Evening – Café Theatre organised by Hamazkayin "Oshagan" Cyprus Chapter.
► Thursday 25 December - New Year's Dinner Dance organised by Homenetmen- AYMA.
► Thursday 1 January 2015 - Santa Claus visits Homenetmen - AYMA.
► Wednesday 28 January - Lecture organised by Hamazkayin "Oshagan" Cyprus Chapter at Homenetmen - AYMA.
► Friday 13 February - St. Valentine's Dinner at Homenetmen - AYMA organised by Hamazkayin "Oshagan" Cyprus Chapter.
► Sunday 15 March - Michink Lunch at Homenetmen - AYMA organised by by the Armenian Relief Society's Cyprus "Sosse" Chapter.
► Saturday 28 March - Easter Tea - at Homenetmen - AYMA organised by the Armenian Relief Society's Cyprus "Sosse" Chapter.
A FALL FROM GRACE FOR THE HUMAN RACE
the many faces of Genocide and deportations.
Armenians 100 years ago ...
Yezidis a few days ago.
a fall from grace for the human race
ARMENIAN LANGUAGE LESSONS
SAKIS AND YURI
PERFORM IN PAPHOS