9th HOMENETMEN GAMES BEGIN IN YEREVAN ON SATURDAY 27 JULY

Gibrahayer e-magazine Nicosia - 650 athletes from 18 countries of the Diaspora together with 1,500 trainers and organisers, friends and family will be arriving to Yerevan for the 9th Homenetmen Games that begin on 27 July and will be concluded on 4 August.

ARMENIAN PRIME MINISTER AND HEAD OF ARARAT DIOCESE FAIL TO GIVE CLARIFICATIONS ABOUT STATEMENT OF CYPRIOT PROSECUTOR GENERAL REGARDING THEIR CYPRUS OFFSHORE ACTIVITIES

The press service of Armenian Prime Minister Tigran Sargsyan has failed to give any reasonable explanations about the statement of Prosecutor General of Cyprus Petros Clerides who said that registration of a person as a shareholder in the offshore zone was impossible without his consent.
Petros Clerides made such statement in an interview with RFE/RL when commenting on the offshore scandal around the names of Armenian Prime Minister Tigran Sargsyan and Head of the Ararat Diocese of the Armenian Apostolic Church Navasard Kchoyan. Tigran Sargsyan and Navasard Kchoyan refuted the media reports on registration of an offshore company 'WLISPERA HOLDINGS LIMITED' under their names. They assured that Kchoyan's godchild Ashot Sukisyan registered the company without their consent.
When asked by ArmInfo's correspondent to clarify the current situation and comment on the statement of the Prosecutor General of Cyprus, Armenian Prime Minister's Spokesperson Haroutyun Berberyan, actually, reiterated the statement made earlier: "The most concerned person in exposure of the offshore scandal details is Tigran Sargsyan himself. He himself applied to the Prosecutor's Office to find out who had registered the company under his name. Tigran Sargsyan has repeatedly claimed that he did not register any company in Cyprus or in any other offshore zone and empowered nobody to do that on his behalf", said Berberyan. He failed to explain how the company was registered under Sargsyan's name and ran counter to the legislation of Cyprus.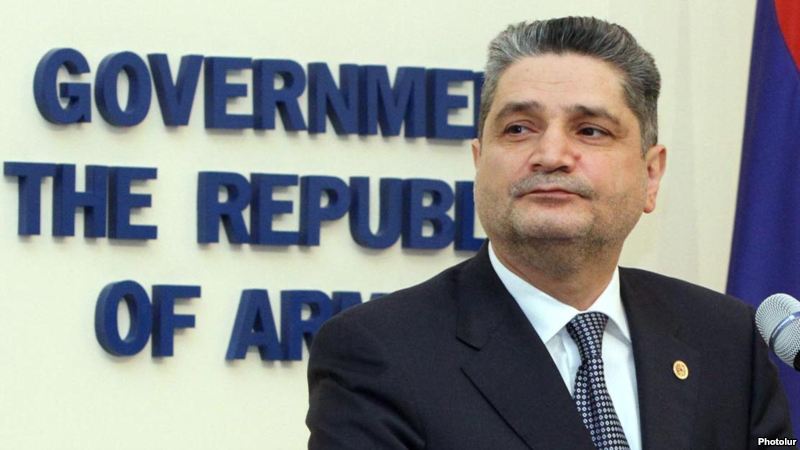 RUSSIAN ARMS SUPPLIES TO AZERBAIJAN TRIGGER ARMENIAN BACKLASH

By Naira Hayrumyan - ArmeniaNow correspondent - The sale by Russia of offensive weapons to Azerbaijan caused a wave of discontent in Armenia. What particularly angered many local politicians and experts was the sale of Smerch rocket launchers, which are considered to be one of the deadliest weapons.
First Armenian political analysts and experts loyal to Russia had to prove that nothing bad had happened and that Russia did have the right to sell arms to Azerbaijan, as it gives Armenia weapons almost for free.
Then Russia's Security Council Secretary Nikolai Patrushev and Secretary General of the Collective Security Treaty Organization (CSTO) Nikolai Bordyuzha had to come to Armenia to assure partners in Yerevan that the sale of arms to Azerbaijan was pure business and that in order to "maintain the balance" Russia was also arming Armenia.
Not all in Armenia, however, were convinced and some experts and politicians began to even express opinions through media that Armenia should undertake symmetrical measures by refusing to continue to host the Russian military base, declaring about its withdrawal from the CSTO and moving to terminate its agreement on strategic alliance with Russia.
But the most remarkable thing is that this time around discontent was also raised in Karabakh. Independent Karabakh MP Vahan Badasyan made a tough statement, accusing the Armenian authorities of allowing themselves to become too much dependent on Russia to the degree that Moscow now determines the policy of Armenia in the Karabakh issue.
Then, in an interview with karabakh-open.info first commander of the Karabakh Self-Defense Forces (1990-91) Arkady Karapetyan accused Russia of preparing a 'new genocide' of Armenians in Karabakh. Describing the combat characteristics of Smerch systems, Karapetyan said he did not want to sit and wait until Azerbaijan uses this lethal weapon against his family. He said that Russia must choose – either business or brotherhood. And if it chooses business over brotherhood, let the Russians pay for the military base in Armenia, he emphasized.
On July 2, in Yerevan, during the presentation of the revised version of the book 'Black Garden: Armenia and Azerbaijan Between Peace and War' an interesting polemic took place between its author, senior associate at the Washington Carnegie Endowment specializing in the Nagorno-Karabakh conflict Thomas de Waal and Director of the Yerevan-based Caucasus Institute Alexander Iskandaryan.
"After the accumulation of a certain quantity and quality of weapons on both sides of the conflict the resumption of hostilities becomes unlikely. Accumulation of arms triggers the mechanism of deterrence based on threat. In this respect, I do not agree with Thomas de Waal that the likelihood of renewed hostilities has increased, on the contrary, it is decreasing," said Iskandaryan.
De Waal, in his turn, stressed that along with the process of accumulation of arms tensions are rising in the region, which at one point will get out of control, as it happened during the First World War.
Meanwhile, active citizens in Armenia are now discussing questions like: will the asymmetrical armament of Azerbaijan and Armenia by Russia lead to renewed hostilities and why the Armenian leadership does not express a tough stance on the matter?
DASHNAKTSOUTIUN CONCERNED ABOUT ARMS SALES TO AZERBAIJAN
Giro Manyan: "it is clear that the likelihood of war increases when additional weapons are brought into play. This is not a behavior expected from a strategic ally."
YEREVAN - Recent reports that Russia supplied Azerbaijan with $1 billion in arms will increase the likelihood of war and is unbecoming of a strategic ally, said Armenian Revolutionary Federation political affairs director Giro Manoyan during a press conference on Tuesday.
"Russia must understand that the government, the people and political forces of Armenia are unhappy with its decision," said Manoyan who argued that although the balance in Armenian-Azeri military aid was not undermined "it is clear that the likelihood of war increases when additional weapons are brought into play. This is not a behavior expected from a strategic ally."
The ARF leader said that Russia struck the deal to maintain its influence in the region.
Armenian officials brushed aside reports of the Russian arms sales to Baku. At the same time, Russia and Armenia signed a new military cooperation agreement with provisions for increasing military assistance. Under a separate accord, Russia pledged to assist in advancing Armenia's Air Force, as a member of the Collective Security Treaty Organization, of which Armenia is a member.
The opposition Heritage Party and the Armenian National Congress also expressed strong concern on Tuesday about the Russian arm sales to Baku.
Commenting on other regional concerns, Manoyan, during the same press conference, pointed out that Turkey, by slamming the change of power in Egypt has gone against the international community and will find itself isolated.
He argued that the so-called Arab Spring in Egypt was not successful and while major players in the region are working hard to contain the crisis so it does not spread to neighboring countries, Turkey has been actively pursuing a counter policy.
Manoyan warned that the events in Egypt and Syria have impacted the Armenian communities there and urged the Armenian government to "demonstrate flexibility in approach in pursuing its interests" in the region.
The ARF leader sounded downbeat about a possible end to the Syrian crisis pointing out that efforts to contain the conflict within Syria's borders have been unsuccessful and that recent bombings in Lebanon are a strong indication that the conflict has spilled over into neighboring states.
HAY TAD COMMITTEES OF EUROPE MEET IN LONDON

Gibrahayer e-magazine Nicosia - Hay Tad Committess of Europe met for a regional conference at the Navasartian Centre on 29 and 30 June.
Representatives from Holland, Belgium, Cyprus, England, Spain, Bulgaria and Greece participated.
Cyprus was represneted by Hay Tad Chairman Hagop Kazandjian.
Also attending were reps of the Hay Tad Brussels, Paris as well as Yerevan Office representatives.
For a full report, click here
ARMENIAN INDEPENDENCE
MAY 28 CELEBRATED IN CYPRUS

Artsakank Armenian-language monthly's report on May 28 in Cyprus.
Click here
Click here for more images from the event
Click here for more images from the event
Click here for more images from the event
Click here for more images from the event
Click here for more images from the event
Click here for more images from the event
NAREG SUMMER SCHOOL
For more 110 Images by Mikela Aynedjian click here
LOS ANGELES SUPERIOR COURT JUDGE ZAVEN SINANIAN RETURNS TO CYPRUS AFTER 39 YEARS TO MEET MEMBERS OF GIBRAHAY COMMUNITY
Gibrahayer e-magazine Nicosia - The Armenian National Committee of Cyprus invites you to meet Judge Zaven V. Sinanian in Homenetmen- AYMA
on Wednesday 31st July, 2013 6.30-7.30pm (and not 7.30-8.30pm as previously announced).
A short talk will take place, during which Sinanian will describe his career experiences in the USA and Armenia.

LILIT HOVHANESSIAN'S VIDEO CLIP IS RECEIVING 50,000 VIEWS A DAY
Click here to view it here:
Click here to view it here:
PAROLE DENIED: HAMPIG SASSOUNIAN BEHIND BARS, FOR AT LEAST ANOTHER THREE YEARS

Gibrahayer e-magazine Nicosia - The California Department of Corrections Parole Board denied Hampig Sassounian release on parole.
Sassounian was convicted of first degree murder and sentenced to life imprisonment for the assassination of Turkish Consul General Kemal Arikan on January 28, 1982, who was shot a dozen times in the chest and head at a traffic light juntion. The Justice Commandos of the Armenian Genocide (JCAG) had claimed responsibility.
This was Hampig Sassounian's third parole hearing in ten years. His next parole hearing is scheduled for July 2016.
The Turkish Republic appeared at the Parole Hearing, represented by David Saltzman of firm of Saltzman & Evinch.
There was a strong showing by local Turkish American organizations, lead by Federation of Turkish American Associations President Ali Cinar, Karahan Mete, Adil Baguirov, and Ahmet Atahan, who submitted letters in opposition to parole and made phone calls to the California Parole Board, as well as obtained letters in opposition to parole from Los Angeles City Council Members.
HOMENETMEN - AYMA, ARS (HOM) AND HAMAZKAYIN HOLD GENERAL MEETINGS AND ELECT COMMITTEES
Chairman: Hagop Kazandjian
Vice-Chairman: Garo Terzian
Secretary: Harout Der Bedrossian
Treasurer: Nareg Tavitian
Counselors: Vartan Gostanian, Hagop Demirdjian and Hratch Kazandjian
Chairperson: Louise Aynedjian
Vice-Chairperson: Nora Sarian
Secretary: Vera Tavitian
Treasurer: Asdghig Aghazarian
Counselors: Elouiza Karoghlanian

Chairperson: Shoushig Bakalian
Secretary: Madlen Magarian
Treasurer: Aram Tavitian
Counselors: Hapet Touloumdjian, Natasha Tavoukdjian, Marie-Louise Kouyoumdjian & Hrayr Ghazarian
Contributions to Gibrahayer e-magazine
100 euros - Anonymous from the U.K. (K.H)
50 euros - from Lucy and Raffi Odabashian on the occasion of their grand-daughter, Lucia's 2nd Birthday
50 euros - Anahid Eskidjian in loving memory of her husband Garbis Eskidjian who peacefully passed away on Tuesday 18 June 2013 at the age of 79.
100 euros - Shnorig Altun in memory of Arpine Bahadourian.
It is with deep sorrow that we announce the death of our beloved mother, grandmother, great-grandmother and sister

ARPINÉ BAHADOURIAN
who passed away on Tuesday, 9th July 2013

The funeral will take place on Monday 15th July at 2:30p.m. at the
Sourp Asdvadzadzin Armenian Church, Nicosia

Children:
Mr. & Mrs. Shnork and Lena Bahadourian


Mr. & Mrs. Dikran and Shenorik Altun

Grandchildren:
Mr. & Mrs. Nazar and Doreen Altun (Aren & Daron)
Mr. & Mrs. Raffi and Talin Süzme (Lori)
Haro and Coreen Bahadourian
Sisters:
Mrs. Koharig Koushian
Mrs. Lily Megerditchian
"NANOR" ARMENIAN CENTRE TO START OPERATIONS IN SEPTEMBER
ARMENIAN RELIEF SOCIETY (HOM)
ANNOUNCEMENT

Gibrahayer Calendar of events:
- Wednesday 31st July, 2013 at 6.30pm - - The Armenian National Committee of Cyprus invites you to meet Judge Zaven V. Sinanian in Homenetmen- AYMA on Wednesday 31st July, 2013 6.30-7.30pm (and not 7.30-8.30pm as previously announced). A short talk will take place, during which Sinanian will describe his career experiences in the USA and Armenia.
- Sunday 28 July - Khanasor Commemoration in Troodos, organised by
ARF Dashnaktsoutiun's Gomideh and affiliate organisations.
- 12 to 18 August - ARF Dashnaktsoutiun Gibrosi Yeridasartagan Miyioutyoun (AYF) Panagoum in Troodos. For details and registration please call 99202923 or 99 668838.
IT IS HIGH TIME YOU TAKE YOUR
LIGHT SHOW AND GO HOME

IMAGES OF NAREG SCHOOLS GRADUATION CEREMONY

Click here for 111 images from the Graduation Ceremony
Click here for 111 images from the Graduation Ceremony
Click here for 111 images from the Graduation Ceremony
Click here for 111 images from the Graduation Ceremony
Click here for 111 images from the Graduation Ceremony
Click here for 111 images from the Graduation Ceremony
VARTIVAR IN CYPRUS
Artsakh Badanegan Miyoutyoun, both Yerets and Grdser enjoyed a water fight on the occasion of Vartivar at Homenetmen- AYMA, on Saturday 6 July,
Around 25 Badani took part.
MKHITARYAN CHOOSES DORTMUND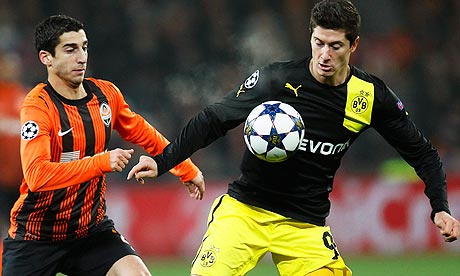 Gibrahayer e-magazine Nicosia - English clubs like Liverpool and Tottenham have been left disappointed in their pursuit for Armenian international Henrikh Mkhitaryan after the Champions League runners-up Borussia Dortmund paid €27.5m to buy him from Shakhtar Donetsk.
Mkhitaryan, capped 37 times by Armenia, had an impressive season as he helped Shakhtar win the Ukraine league title and reach the Champions League last 16 where they were knocked out by Dortmund.
Mkhitaryan, who scored 46 goals in 106 games after joining Shakhtar in 2010, is Dortmund's third signing of the year.

TURKEY'S PATH TO THE EUROPEAN
UNION IS STILL A BUMPY ROAD
WHITE NIGHTS TOURNAMENT
DRAWS 100 PARTICIPANTS
GOLD MEDALIST OF TURKEY, NEKTARIA PANAYI TO PRESENT TROPHIES AT TENNIS ZONE'S WHITE NIGHTS TOURNAMENT CLOSING CEREMONY
Long Jump Gold Medallist of the Mediterranean Games in Turkey, Nektaria Panayi has just accepted to present the trophies to the winners and runners-up of the White Nights tournament of Tennis Zone on Thursday 25 July.
Tennis Zone's Director Simon Aynedjian said "that Nektaria was an inspiration to all of us, especially to young kids in ALL sports and wished the Mediterranean Games Gold medalist strength, patience and resilience to continue making all Cypriots proud".
GET YOUR OFFICIAL WHITE NIGHTS TENNIS TOURNAMENT T-SHIRT
Colour: Black
Quality: 100% Cotton
Sizes: Small, Medium and XL Large
Cost: € 12
Your orders: cyprustenniszone@gmail.com

TENNIS ZONE ACADEMY STUDENTS TRAVEL TO ARMENIA TO PLAY IN FOUR TOURNAMENTS
Nicosia - Four students of Tennis Zone's Academy, Christos Kassapis, Yiorgos Christodoulou, Edmond Aynedjian and Christos Kyrillou are travelling to Armenia in August to participate in two ITF (UNDER 18) and two Tennis Europe (under 16) international tournaments that are taking place in Yerevan. After a month's stay in the capital of Armenia, they will return in September to participate in two international tournaments in Larnaca and Nicosia.

SUMMER PARTY